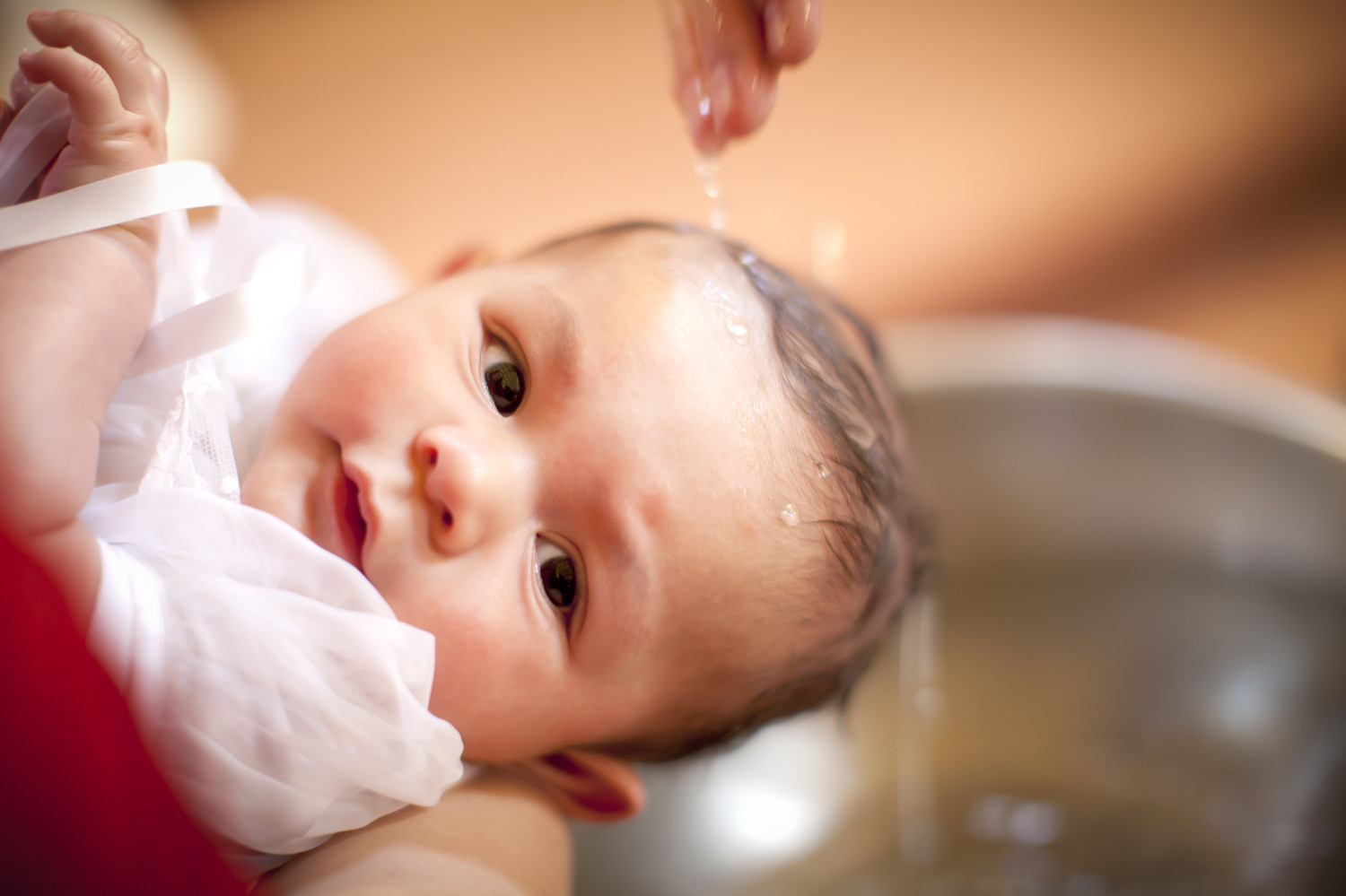 We're delighted you're thinking of baptism for your child and would be glad to welcome you, your family and friends to St Nicholas' Church for this special occasion. Your child is precious to you and precious to God. At a baptism service parents thank God for His gift of life, make a decision to start their child on a journey of faith and godparents promise help and support. The church also promises to welcome the child and to pray for the family.
The first step is for you to come along to one of our services on a Sunday. We will be glad to meet you and will arrange to talk to you about what baptism means and to arrange a date and time.
We hold three preparation evenings to help you to explore what baptism means for you and your child.
Thanksgiving
Some parents might want to celebrate the gift of a child in a different way without the commitment that baptism involves. During the Thanksgiving service parents and families give thanks for the birth or adoption of a child and everyone prays for family life.
A Thanksgiving service is not a Baptism. There are no promises to make about the Christian faith. The child will be blessed and prayed for, and supporting friends will promise to support the parents in bringing up their baby.
Baptisms and Thanksgivings usually take place during the Service for All Generations on the 1st Sunday in the month.